Here's how to connect your MetaMask wallet to VIVE Bytes:
1. On the VIVE Bytes website, click your profile icon, and then click Settings.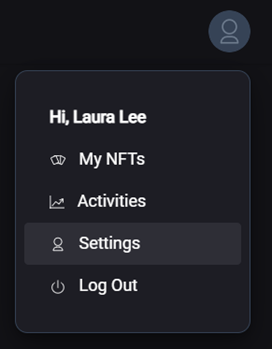 2. Click Connect wallet > MetaMask.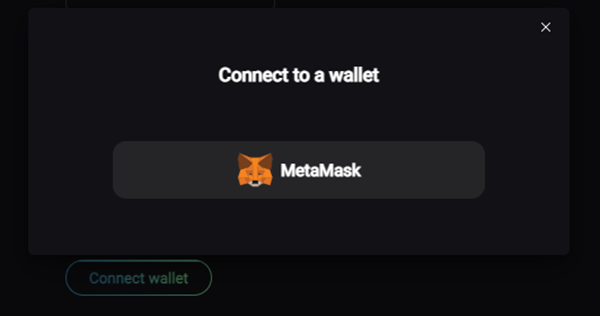 Note: You'll be prompted to install the MetaMask extension (browser) or app (phone) if you don't already have them.
3. In the MetaMask extension or mobile app, enter your MetaMask wallet password, and then click Unlock.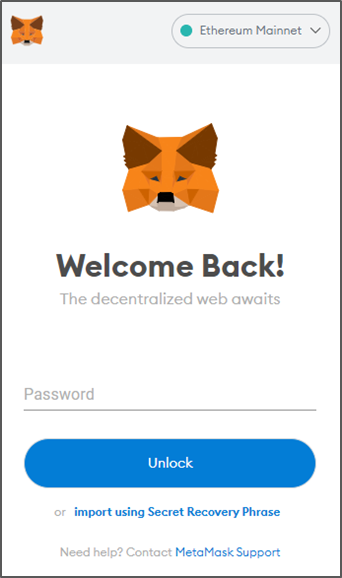 4. Select the accounts you want to use and follow the onscreen instructions to connect to these accounts.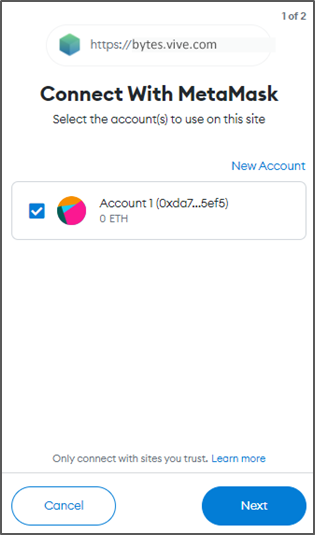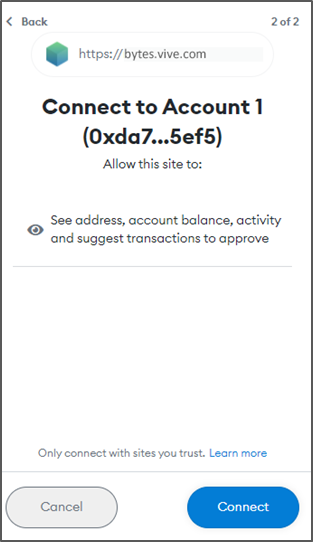 5. On the Signature Request screen, make sure the VIVE Bytes URL is displayed, and then click Sign.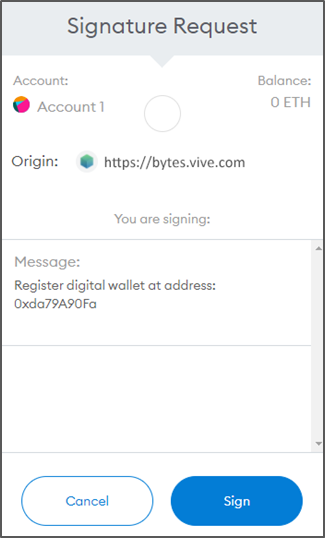 Your MetaMask wallet address will then be visible in Settings:


You'll also be able to access your wallet from the MetaMask extension and mobile app: